With GTA General Contractors acting as the General Contractor/Project Manager, this project involves the production and installation of all restaurant millwork and custom finishes relating to the extensive interior construction of a new high-end Japanese themed food kiosk in Downtown Toronto for Ramen Misoya
The Octolam Hazelwood Brown 994 Wood Veneer MDF Cladding, meticulously crafted on all sides, doesn't just add a touch of natural beauty; it breathes life and an inviting warmth into Misoya Ramen's interior.
We've gone above and beyond, incorporating 1″ Solid Wood Front Edge Support Gables, not only for added durability but also to bring a touch of sophistication to the ambiance.
The Cedar Wood Countertop Edges, treated with a European Oil Finish Stained to Match, redefine the dining experience, making it truly unique.
We believe it's the intricate details that etch every visit into memory. At Misoya Ramen, we've seamlessly blended tradition with modernity. Here, every bowl is a work of art, and every corner resonates with love and passion.
As a trusted partner for commercial projects, Boreal Architectural Ltd. brings extensive experience, attention to detail, and a commitment to excellence to every project we undertake. We work closely with our clients to understand their vision and deliver customized millwork solutions that exceed their expectations.
Area A: Custom Restaurant Fixtures – Counters, Cabinets, Storage, etc.
Area B: Custom Wood Cladding & Paneling
Area C: Custom Bulkhead Cladding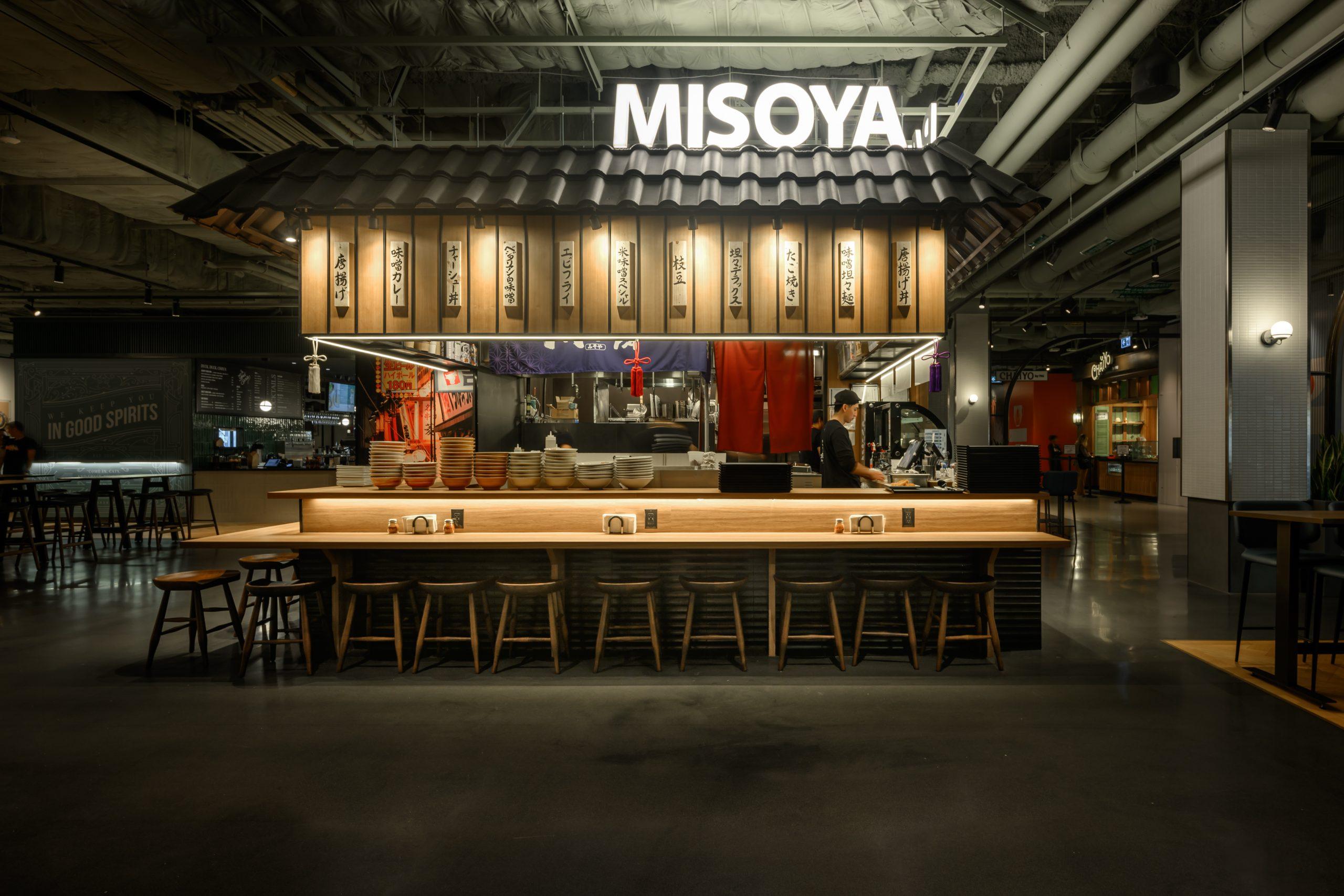 ---
Let's Work Together
Looking to get the same premium results on your next restaurant project?